WE ARE PROUD TO ANNOUNCE! 
ArborEXPO '24 will take place Wednesday and Thursday, March 27-28, 2024, with pre-conference sessions on Tuesday, March 26, at the New Jersey Convention & Exposition Center at Raritan Center, Edison, NJ. The change in days is as we observe the Good Friday holiday.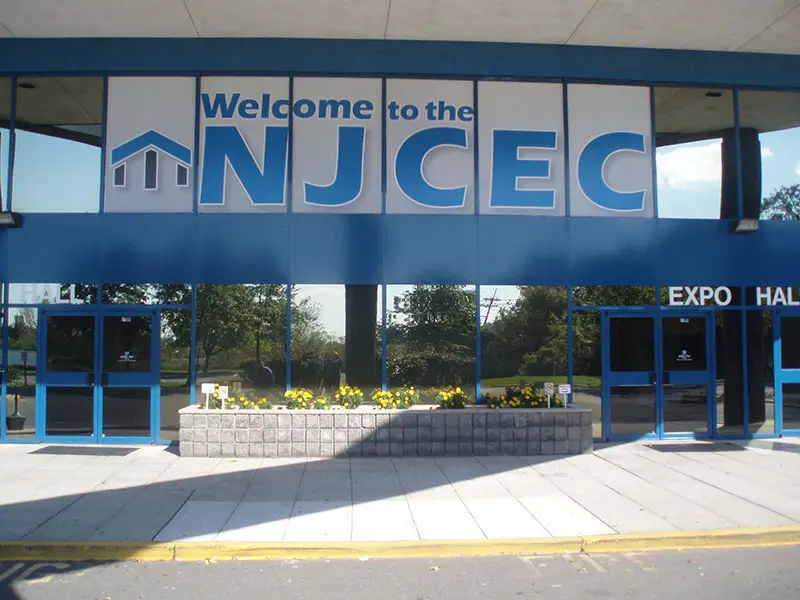 SAVE THE DATE!  More information will be coming late summer/early fall. We promise, YOU WILL NOT WANT TO MISS IT!  We have selected a very convenient location: Edison, NJ is conveniently located just 20 minutes from the Newark Liberty International Airport. Alternatively, it's a four-hour drive from Boston, 2.5 hours from Hartford, 2.5 hours from Baltimore, 1.5 hours from Philadelphia, and less than an hour away from New York City.  
COME EXPERIENCE: 
Outdoor exhibits where you can touch, feel, and operate up close and personal all the latest and innovative equipment in our industry.  
Indoor exhibits include the most cutting-edge software, ropes, climbing gear, and rigging. Also indoors, there will be Tree Demos, Skills Arena, Competitions, and classroom sessions featuring the industry's best speakers and trainers. 
Take a peek at some highlights of ArborEXPO '23.
Thank you to our partners, speakers, exhibitors, and attendees for making ArborEXPO '23 a success!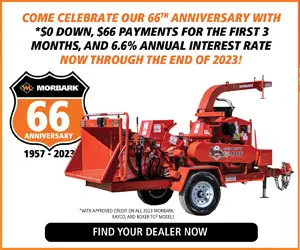 We welcomed more than 2,600 tree care industry professionals and interested students to the Eastern States Exposition (The Big E) in Springfield, MA, March 30-31, 2023 with pre-conference sessions on March 29. With nearly 150 exhibitors on the indoor/outdoor show floor, live demonstrations, a NATS Skills Arena, twice the amount of educational sessions than previous years, and twice-daily cash and gear giveaways, attendees had plenty to see and do. Our welcome reception at the Basketball Hall of Fame was jam-packed and was sponsored by Sennebogen, Bandit, and Bobcat of Connecticut, and was the first stop on Bandit's tour celebrating 40 years in business.
We're busy planning next year's trade show and conference. Sign up below to receive email updates about ArborEXPO '24.
Get a feel for ArborEXPO
Check out testimonials from past exhibitors, and take a look at action shots straight from the trade show floor, indoor demo area, outdoor exhibits, educational sessions, reception, and more!
_
_
_
What's the word?
Let your peers and colleagues
tell you why ArborEXPO
is a must-attend event.
Here is the list of the ArborEXPO '23 exhibitors.
ACRT
All Access Equipment
Altec
American Arborist Supplies
American Innotek – Brief Relief
American Safety & Supply, Inc.
AP Equipment Financing
ArboRisk Insurance
Arborjet, Inc.
ArborMaster Training, Inc.
ArborMAX Insurance Program
ArborNote Software
ArborSystems, Inc.
ArborTIMES
Arborwear
ArboStar
Asian Longhorned Beetle Cooperative
Aspen Fuels
AutoBeGreen, LLC
Avant Tecno USA
Barrett Tree Service East
Bartlett Arborist Supply
Bayshore Ford Truck Center
Beauregard Equipment Inc.
BIK Boom Trucks
Bobcat
Buckingham Manufacturing
C&S Insurance Agency, Inc
Chemical Containers Inc.
Clarity Market LLC
Cleaves Company Inc.
Conexsys
Cranes 101
Creative Sales Inc. (CSI)
CTE North America Corporation
Custom Truck One Source
DFD Loaders Inc.
East Coast Tree—Europe Chippers
Edge Ahead Associates
Empire Crane Company
Enviro Arbor Solutions
Fascan International
Forest Safety Products
Goman Lift
Good Rigging LLC
Green Pond Environmental, LLC
Green Pro Solutions, LLC
Green Velvet Tree
Greenworks Commercial
Hale Trailer Brake & Wheel, Inc.
Harrell's
Hartney Greymont
HMI
Husqvarna Forest & Garden
IML North America
Innovativ Hoisting, LLC

J.J. Kane Auctioneers
J.S. Woodhouse Co., Inc.
Jameson Tools
Jeff's Sharpening & Supply, LLC.
KINSHOFER USA
Kong-USA, LLC
LeafFilter North LLC
Leonardi Manufacturing Co., Inc.
Logrite
Massachusetts Arborists Association
Massachusetts Tree Wardens'
Mauget
Millican Nurseries LLC
Modern Group
MTE Equipment Solutions, Inc.
Natural Repellents, LLC
Nature's Pro
New England Chapter ISA
Njekt Soil Injection System
Northeastern Arborist Supply
Northern Atlantic Financial, LLC
Oakmont Capital Services
PainPodUSA
Paystri
Quality Fleet Service Inc.
Quest Products
RagnarTech, Inc.
Rainbow Ecoscience
RBG Inc.
RE-TREE Companies
SavATree
Sennebogen LLC
Shawmut Equipment
Shelter Tree, RBI Corporation
SingleOps
Speak Easy Comm. Solutions LLC
Spimerica Access Solutions
Square Barrel
Stearns Bank N.A.
Superior Power Equipment
The CTPA
The Doggett Corporation
The Rope Guru
Timber Warriors
Tracked Lifts
Tree & Forestry Equipment Magazine
Tree Insure by Ferguson & Mcguire
Tree Tech Inc.
TreePro
Tristar Aerial Lift & Equip. Sales, Inc.
U S DOL- (OSHA)
UP Equip
Vermeer All Roads
Vortex Equipment LLC
VP fuels
Woodcracker