Hear from Exhibitors
_
_
Here's what some of the ArborEXPO '23 exhibitors
had to say about the show.
_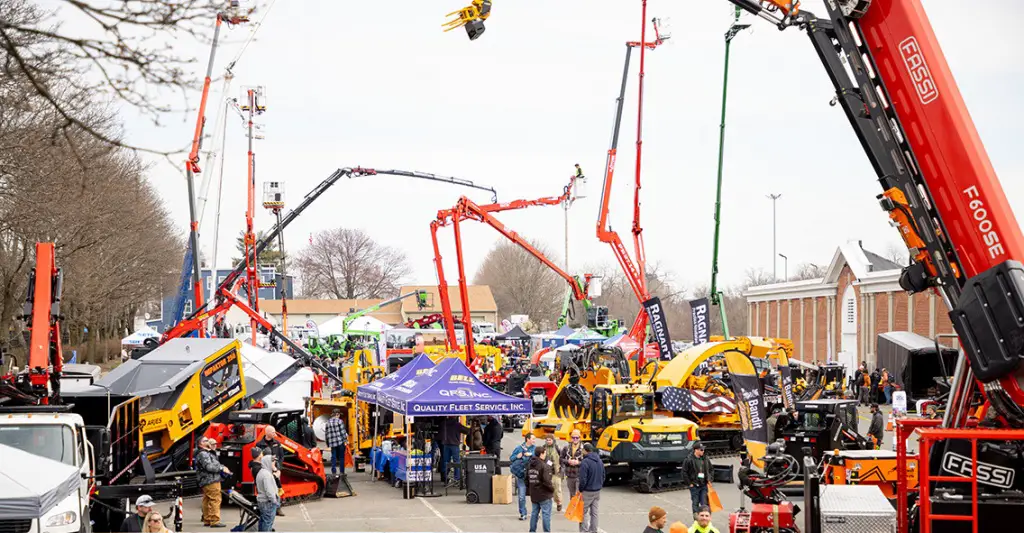 "ArborEXPO is the fastest-growing expo I've ever seen in industry history; going from a super small show to 3,000 people in three years is epic!
It provides hands-on education, the right people in the right place, and the opportunity to connect back with the people – my tree people and my community."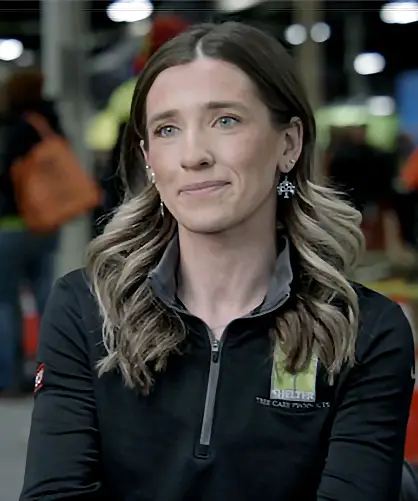 Elizabeth Rodewald 
RBI Corporation
"ArborEXPO is a unique trade show, in that you're able to position equipment outdoors to show customers how they will work.
As equipment that has more technology comes on the market, in an indoor setting, it's really hard to understand what it does. So, having that outdoor ability to show people is just awesome."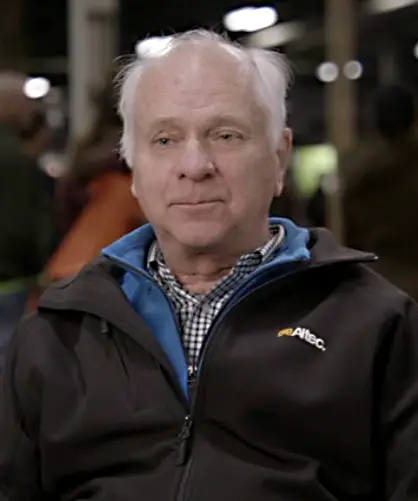 Andy Price
Altec Industries
"ArborEXPO's been great! The enthusiasm from all the attendees has been great.
I think it's great to do something in the spring and get people motivated for the busy season coming in the summer."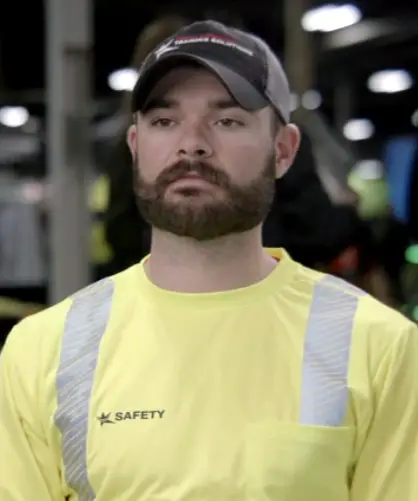 Owen Gluck
North American Training Solutions
"What I like about ArborEXPO is the fact that I get a chance to speak to people, especially young people.
Being a lot older now, with experience, I get a chance to speak to the youth and let them know that there's a lot of opportunity here."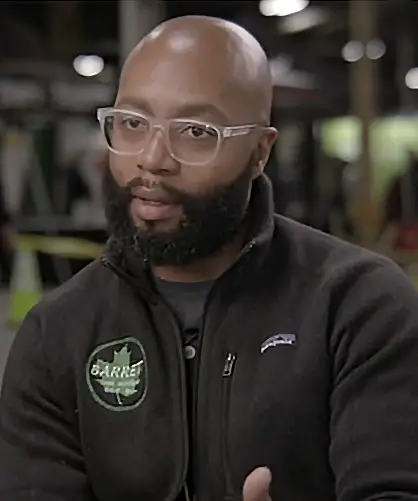 Brady Pierre
Barrett Tree Service East
"I've been around the industry for quite a while. I've gone to a lot of trade shows. And, this show seems to bring a lot of really good quality buyers, a lot of knowledgeable people in the industry, and brings them all in one place and everyone can see all the new stuff. It's a good place to be."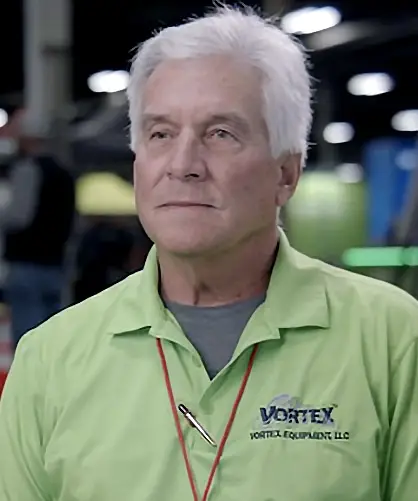 Tom Gross
Vortex Equipment LLC
"Thanks for a great show this year, the quality of the attendees was just what we were looking for.
We will be reaping the benefits of this show for many months to come. ArborEXPO rivals all other tree care shows.
See you next year!"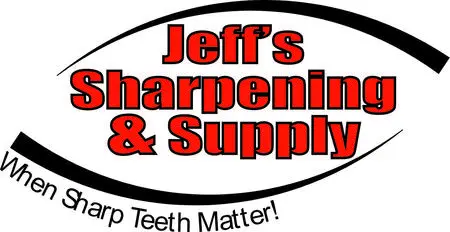 Jeff Elarton
Jeff's Sharpening & Supply
"I think ArborEXPO is a really great place for us to be, to represent, not only the industry but SavATree as an organization, giving us visibility and exposure to the best in the tree care industry."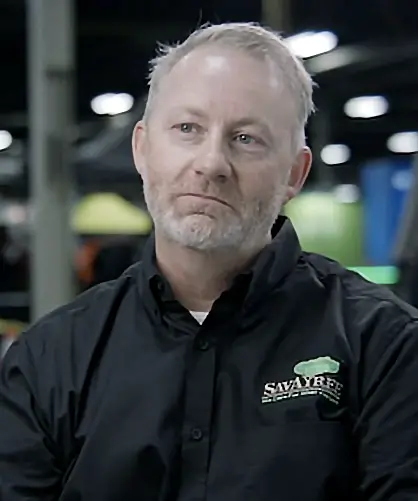 Erik Hansen
SavATree
"ArborEXPO has been a great show. Having the outdoor booth and the ability to actually operate some of our equipment and show people how things work, is really a big deal for us. It's great to have that ability here at the show."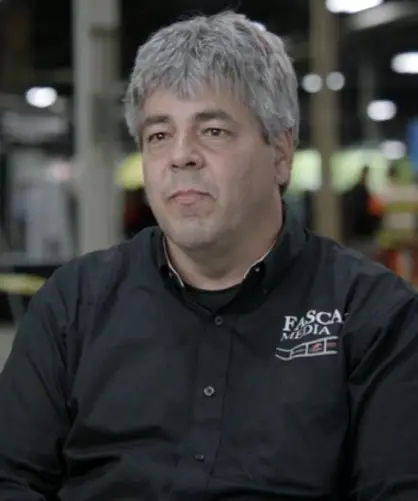 Mark Shea
Fascan International
"It's an all-around great experience. There's a lot of education for the climbers and the tree guys.
You find a lot of business owners coming out here looking for more information. The outdoor demos and exhibit areas are great, which is something you don't see a lot of. "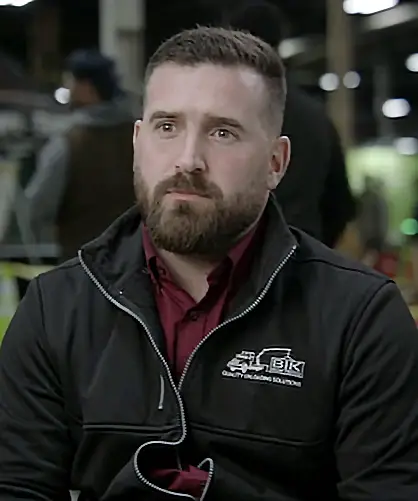 Kyle Biancardi
BIK Boom Trucks
"This is our first experience at ArborEXPO and we've got a lot of traction already in the short time we've been here. It's a really great opportunity for us to connect with some new customers."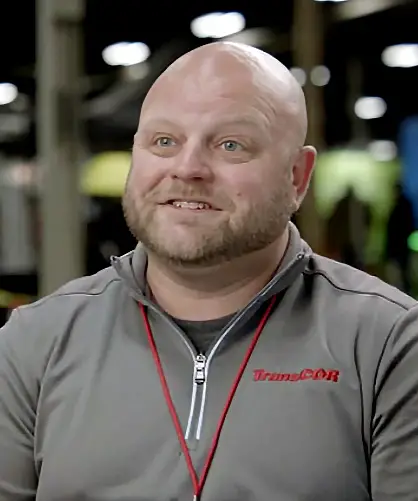 Brandon McCarter
TransCOR Information Technologies
"I've been to every ArborEXPO and this is the best one they've ever had! It's larger, has more vendors, and has huge outdoor equipment for people to test out."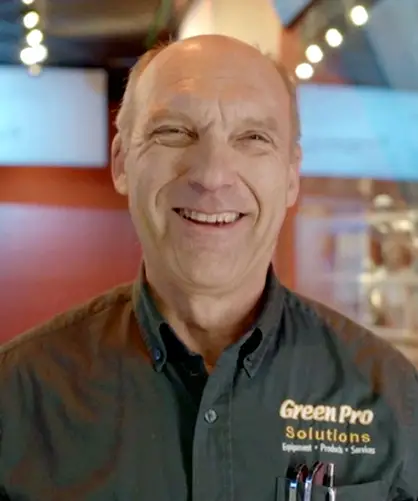 Gary Maurer
Green Pro Solutions