Attend ArborEXPO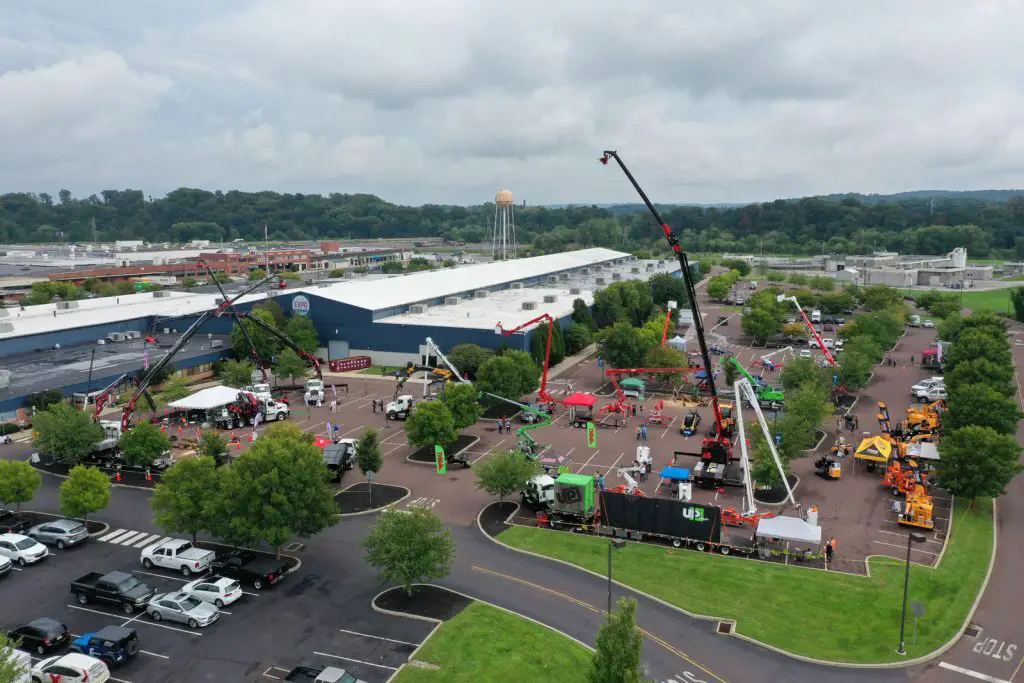 Join us at the Big E in West Springfield, MA, for:
CEUs from sessions led by industry experts and world-class trainers
150+ premium exhibitors
Live demos on the indoor and outdoor trade show floors
Hands-on opportunities to test equipment
An exciting opening reception
… and so much more!
The Pricing
Get rates for full registration, trade-show passes, and pre-conference sessions on the registration page.
It pays to register early! The early bird rate saves you 25% on all registration types, and the discount is valid through March 28th, 2023.
Hotel Reservations
ArborEXPO is proud to partner with 3 Stone Travel to secure the best rates at nearby hotels.  Click here for more information and to reserve your accommodations.
ArborEXPO Group Rates are good till they sell out.  We encourage you to book your hotel reservations now!
So many connections happen at the hotel restaurants, bar and coffee shop.  You will definitely want to stay at one of the group hotels to ensure the best experience for you and your crew!
Why Attend?
Engage in conversation, build relationships, earn CEUs and buy directly from the manufacturers and service providers who have what you need to invest in your business.
This unique indoor/outdoor trade show allows you to test products on the spot so you know what you're getting before you head home, reducing the potential for costly purchasing mistakes and recovering time you would've spent scheduling demos.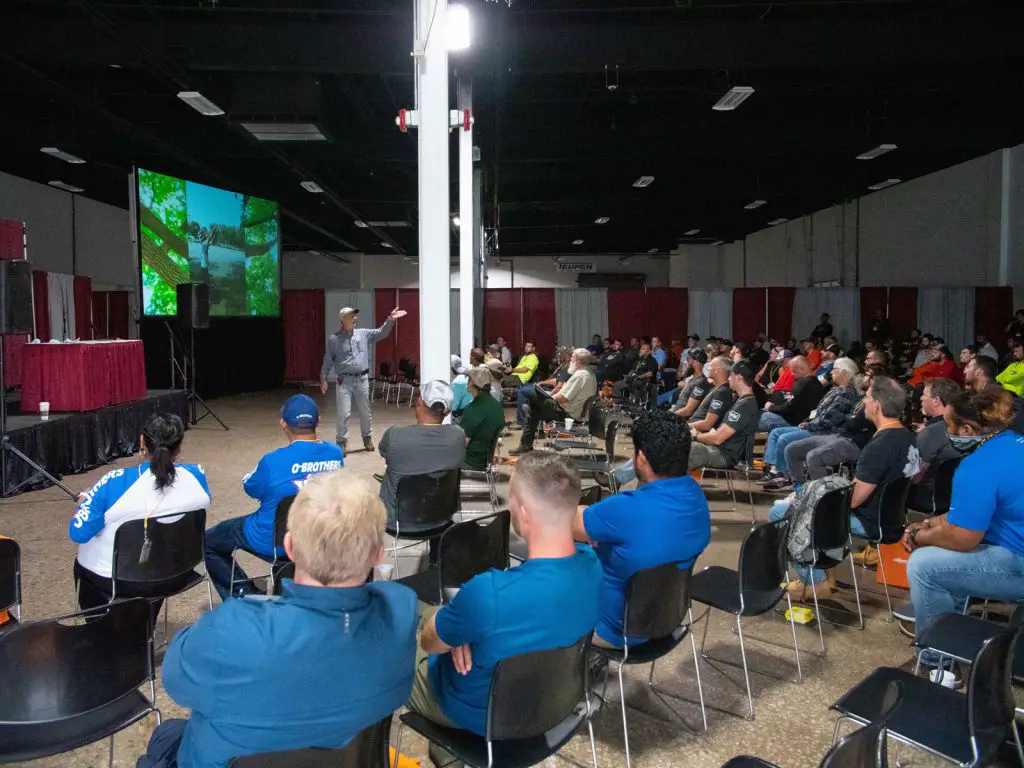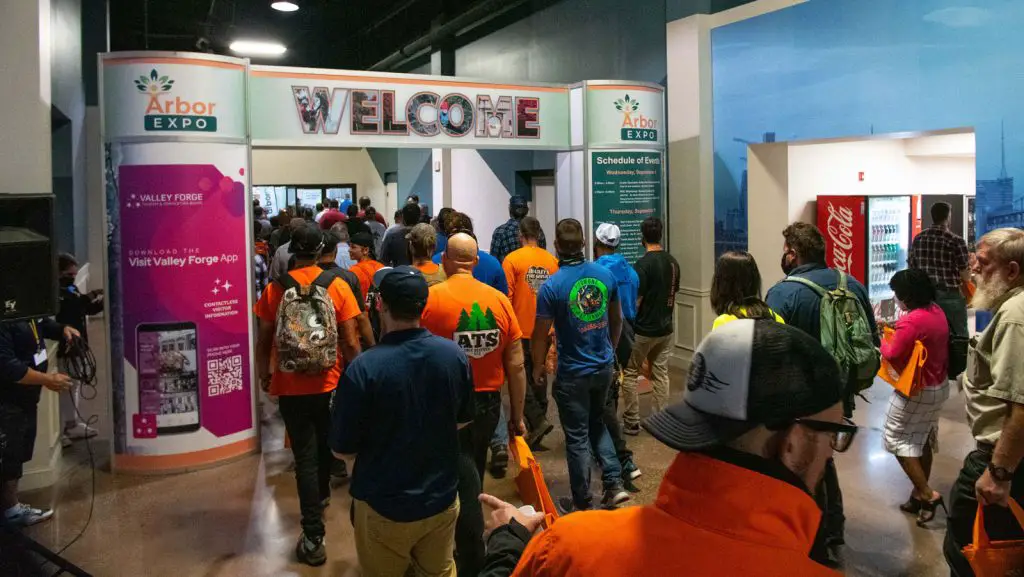 Bring Your Crew
ArborEXPO is an excellent opportunity for every member of your team to stay up to date on industry practices and standards, network, and participate in live demos.
Who Is Exhibiting?
We are working with the service providers and manufacturers that you know and trust to fill the show floor and outdoor demo area and are adding new vendors every day.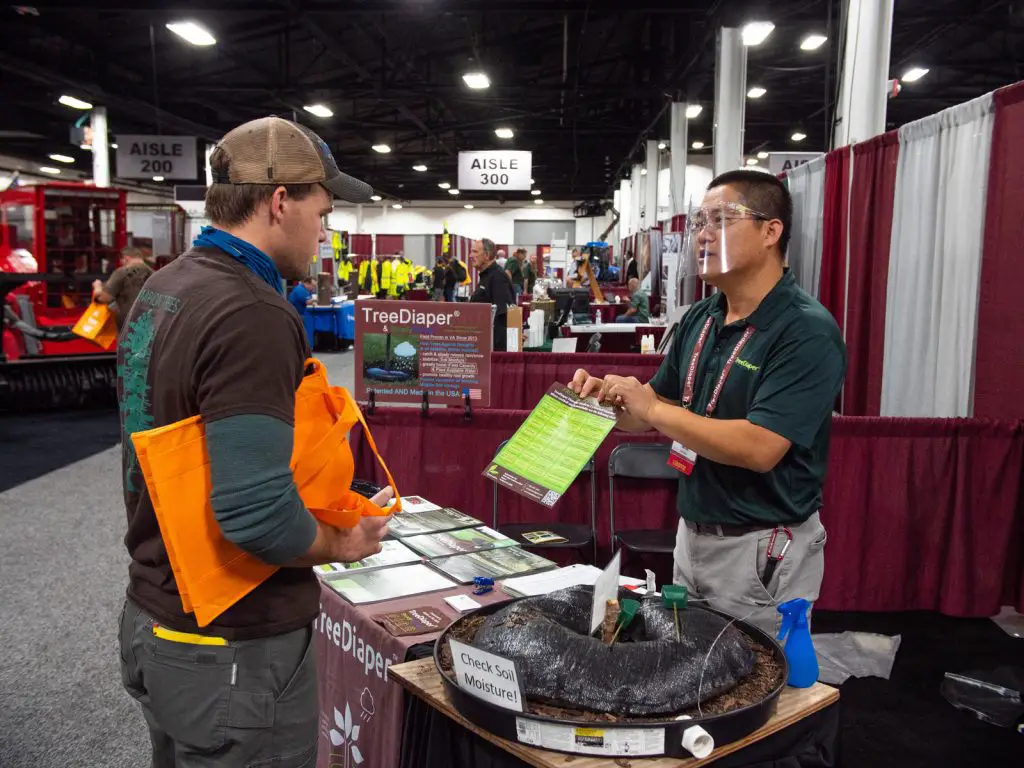 Our exhibitors, listed below (and still growing), are the forerunners in the industry.
ACRT
All Access Equipment
Altec
American Arborist Supplies
American Innotek – Brief Relief
American Safety & Supply, Inc.
AP Equipment Financing
ArboRisk Insurance
Arborjet, Inc.
ArborMaster Training, Inc.
ArborMAX Insurance Program
ArborNote Software
ArborSystems, Inc.
ArborTIMES
Arborwear
ArboStar
Asian Longhorned Beetle Cooperative
Aspen Fuels
AutoBeGreen, LLC
Avant Tecno USA
Barrett Tree Service East
Bartlett Arborist Supply
Bayshore Ford Truck Center
Beauregard Equipment Inc.
BIK Boom Trucks
Bobcat
Buckingham Manufacturing
C&S Insurance Agency, Inc
Chemical Containers Inc.
Clarity Market LLC
Cleaves Company Inc.
Conexsys
Cranes 101
Creative Sales Inc. (CSI)
CTE North America Corporation
Custom Truck One Source
DFD Loaders Inc.
East Coast Tree—Europe Chippers
Edge Ahead Associates
Empire Crane Company
Enviro Arbor Solutions
Fascan International
Forest Safety Products
Goman Lift
Good Rigging LLC
Green Pond Environmental, LLC
Green Pro Solutions, LLC
Green Velvet Tree
Greenworks Commercial
Hale Trailer Brake & Wheel, Inc.
Harrell's
Hartney Greymont
HMI
Husqvarna Forest & Garden
IML North America
Innovativ Hoisting, LLC

J.J. Kane Auctioneers
J.S. Woodhouse Co., Inc.
Jameson Tools
Jeff's Sharpening & Supply, LLC.
KINSHOFER USA
Kong-USA, LLC
LeafFilter North LLC
Leonardi Manufacturing Co., Inc.
Logrite
Massachusetts Arborists Association
Massachusetts Tree Wardens'
Mauget
Millican Nurseries LLC
Modern Group
MTE Equipment Solutions, Inc.
Natural Repellents, LLC
Nature's Pro
New England Chapter ISA
Njekt Soil Injection System
Northeastern Arborist Supply
Northern Atlantic Financial, LLC
Oakmont Capital Services
PainPodUSA
Paystri
Quality Fleet Service Inc.
Quest Products
RagnarTech, Inc.
Rainbow Ecoscience
RBG Inc.
RE-TREE Companies
SavATree
Sennebogen LLC
Shawmut Equipment
Shelter Tree, RBI Corporation
SingleOps
Speak Easy Comm. Solutions LLC
Spimerica Access Solutions
Square Barrel
Stearns Bank N.A.
Superior Power Equipment
The CTPA
The Doggett Corporation
The Rope Guru
Timber Warriors
Tracked Lifts
Tree & Forestry Equipment Magazine
Tree Insure by Ferguson & Mcguire
Tree Tech Inc.
TreePro
Tristar Aerial Lift & Equip. Sales, Inc.
U S DOL- (OSHA)
UP Equip
Vermeer All Roads
Vortex Equipment LLC
VP fuels
Woodcracker
_
For updates and news about future ArborEXPOs, please fill out the form below.